Order now for the best Christmas present ever!!!



This 8ft.x 6 ft. playhouse feature a lot of nice options.
45 square feet of play area
3 cedar windows with shutters
54 in. Dutch Door with shelf
2 flower boxes
Covered front porch with premium cedar planks.
So much more...

Little Alexandra Cottage 8 ft x 6 ft with covered front porch
$1999 + shipping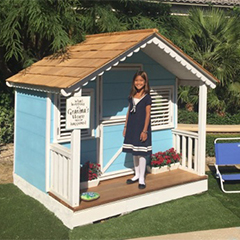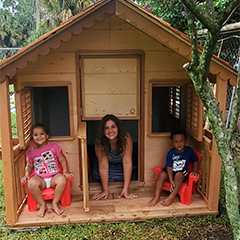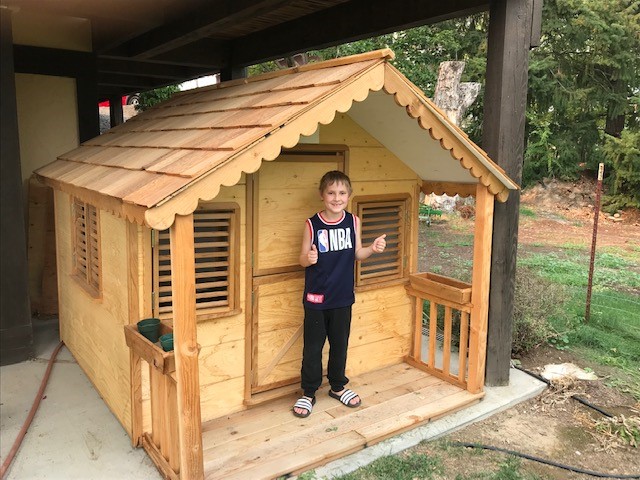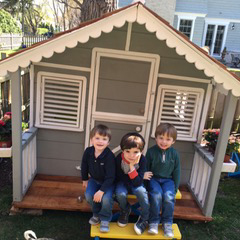 The larger 8 ft. x 6 ft. Little Alexandra Cottage Deluxe is the perfect size for any backyard. Spacious, with 46 sq. ft. of play area. That's enough room to set up play furniture. Your playhouse will be used by the children for many years to come. Easy to assemble, (3-4 hours) this playhouse is built to last. The beautiful covered front porch is great at providing shade , keeping the house  comfortable even in the hot sun. The deck is made from cedar boards, free of knots, so it will always look great. Three cedar windows with shutters, a 54 in. Dutch door with shelf in the middle, 2 cedar flower boxes and the cedar roof  trims are all included with your Little Alexandra Cottage. We use only premium cedar for all our playhouse components.
Completely water tight, the cedar shingled roof panels will keep the interior of the playhouse nice and dry. We are using #2 perfection  cedar shingles for the roof.  No compromises on quality. The playhouse you will receive is exactly what's on the picture.  The interior walls are painted white and the  wood studs are rounded to make them smooth to touch and splinter free. The walls are covered using exterior grade plywood. They can be left natural and they will weather very nicely. You don't need to add anything to the exterior to protect them.
These beautiful playhouse are made in Canada, by qualified tradesmen, with top quality materials from the USA and Canada . Built to last, our Little Alexandra Cottage will provide years of fun and a lifetime of memories.

Please send questions and comments to cpf@playhousekits.com>
© Copyright - Canadian Playhouse Factory Ltd.
Page last updated 10/27/2022 22:04