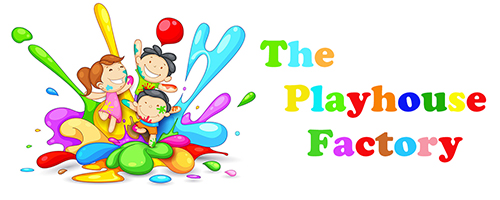 Custom playhouses are what childhood memories all about.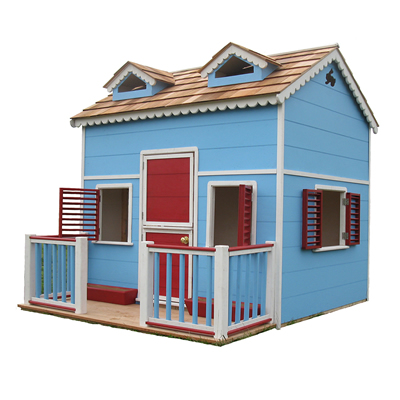 Little Cedar Cottage 6 ft. x 8 ft.

When it comes time to put smiles on our kids faces, we often go to great lengths to provide them with a happy and memorable childhood. We always want to encourage our children's development through play. Custom playhouses are a wonderful way to promote their sense of responsibility and children will always remember countless hours of fun they have spent in their beautiful little house...
The

Little Cedar Cottage 

6 ft. x 8 ft. is our most popular size. It's very spacious with plenty of room inside to allow many children to use the playhouse. Great size for regular and larger backyards. We have many models available, but if you would like to get one of our custom playhouses you can order from our inquiry form .

All our custom playhouses are built on order and can take 2-3 weeks to build.
From the cedar roof shingles to the interior finishing these little houses are built with great pride and craftsmanship. Virtually maintenance free, we believe so strongly in our product we are offering a five year limited warranty. The kit includes everything you will need to build what is certainly the best custom playhouses on the market.
We finish the interior of all our playhouses. The studs have been rounded with 1/2" radius to give a smooth splinter free finish. The attention to fine details is paramount and we believe that custom playhouses should be as beautiful inside as they look on the outside. We use solid water base stain on the interior because it is easy to wash and lasts for years.The roof is covered with #2 perfection cedar shingles for optimum quality and durability. Locally cut, here on Vancouver Island, The roof will not only last for 25-30 years, it will also keep the playhouse cool in the summer. Black shingles or any type of tar based shingles will be hot under the sun. Cedar shingles will stay cooler ... and they smell nicer too!
    Specification
Many options available:
3 height options ( standard , taller, loft)
Front porch
If you want to inquire about our Custom Playhouses, click here

Want to see a larger model?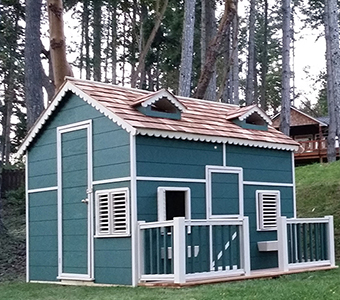 We have the 8ft x 10 ft available
The Playhouse Factory Ltd.
P.O. Box 531, Coombs, BC V0R1M0
Tel: (250) 240-8175 (Local)
Please send questions and comments to cpf@playhousekits.com>
© Copyright - Canadian Playhouse Factory
Page last updated