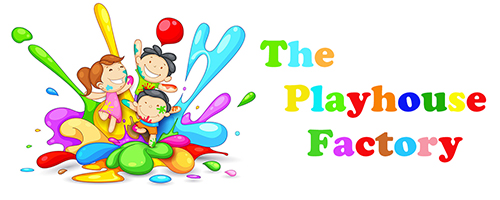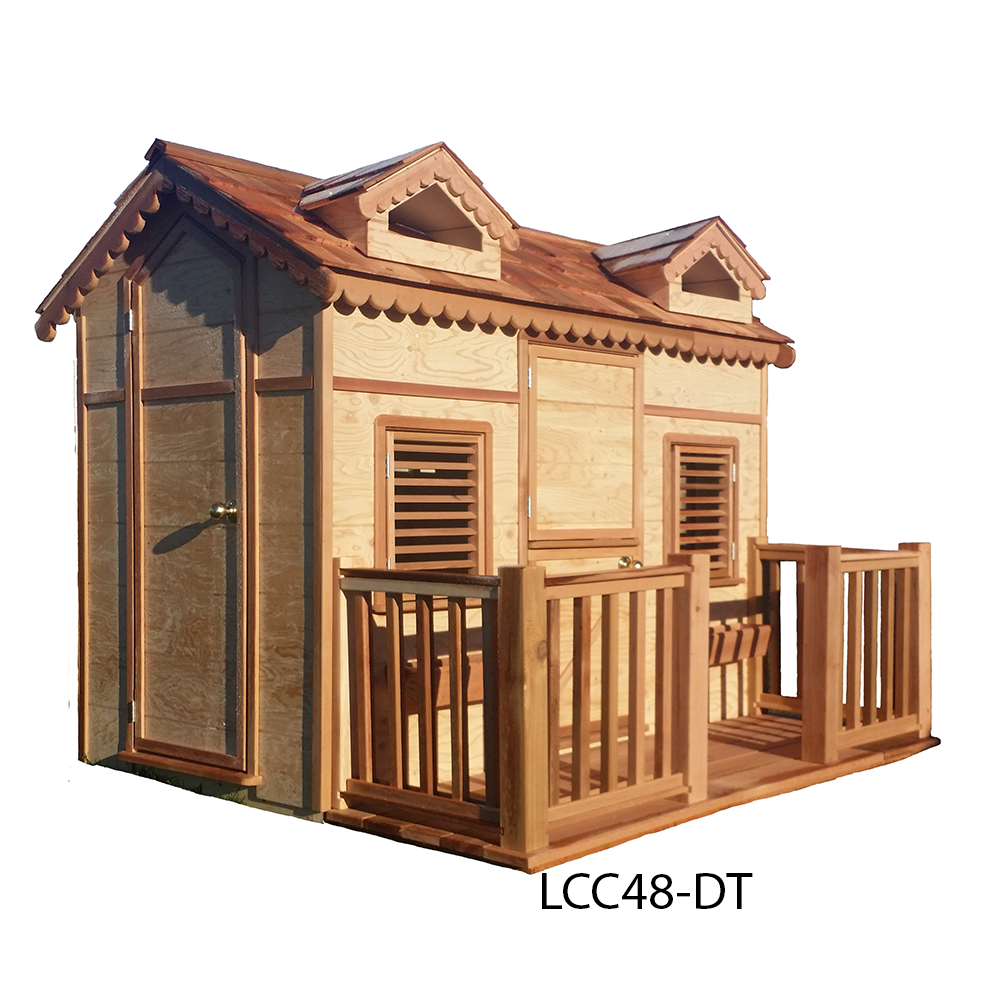 Playhouses built just for you
This 4 ft. x 8 ft. playhouses is our smallest Little Cedar Cottage. Very spacious at 32 square feet, it will fit in any backyard. Made with only the very finest materials, our playhouses will withstand any kind of weather condition and will last for many years. We use select cedar for all our cedar components. This is a guarantee of a long lasting and high quality playhouses. We finish the interior of all our playhouses. The studs have been rounded with 1/2" radius to give a smooth splinter free finish. The attention to fine details is paramount and we believe that playhouses should be as beautiful inside as it looks on the outside. We use solid water base stain on the interior because it is easy to wash and lasts for years.
Interior view of a playhouse
The playhouses walls are made of 3/8" exterior grade plywood and can be left as is for a natural look. The beauty of the cedar and the weathering of the wood will add character to your Little Cedar Cottage. Your playhouse will age in a beautiful way. (not like me...)
If you prefer a more colorful playhouse they are ready for paint. You can match your playhouses with your house colors or let your imagination guide your choice.
These playhouses have different options available. You can upgrade your basic model by choosing the taller version which will increase the height inside to over 6 feet and allow for a taller 54" door. This option is great for children 7 and over. The taller Dutch Door is large enough let adults in and out so they can join the little ones for tea time.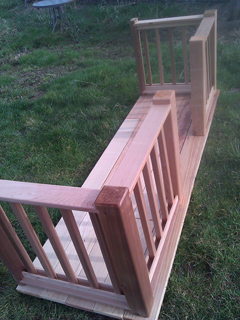 You can add a Front Porch to dress up your playhouses. The deck is made of clear cedar and it gives a beautiful touch to your wooden playhouse.
Would you like a quote? click here
The Playhouse Factory Ltd.
P.O. Box 531, Coombs, BC V0R1M0
Tel: (250) 240-8175 (Local)
Please send questions and comments to cpf@playhousekits.com>
© Copyright - Canadian Playhouse Factory
Page last updated .